1967 Mercedes Benz 250 SL
Sold
| | |
| --- | --- |
| Type: | Used |
| Year: | 1967 |
| make: | Mercedes Benz |
| model: | 250 SL |
| body style: | Convertible |
| stock: | 131106 |
| | |
| --- | --- |
| Mileage: | 47196 |
| engine size: | 2.5L |
| transmission: | 4-speed |
| Exterior color: | White |
| Interior color: | Blue |
| VIN: | 11304310004641 |
| | |
| --- | --- |
| Type: | Used |
| Year: | 1967 |
| make: | Mercedes Benz |
| model: | 250 SL |
| body style: | Convertible |
| stock: | 131106 |
| | |
| --- | --- |
| Mileage: | 47196 |
| engine size: | 2.5L |
| transmission: | 4-speed |
| Exterior color: | White |
| Interior color: | Blue |
| VIN: | 11304310004641 |
car comments
1967 Mercedes Benz 250 SL
With a total production figure of only 5,196, the one year only 250SL is the rarest of the Pagoda cars. For comparison, there were 19,831 230SL's and 23,885 280SL's built. Production of the 250SL started in late December 1966 with just a handful of cars completed. All of the rest were built in 1967. 1967 was also the only year in which all 3 variants, 230, 250 and 280, were built

This particular car is a European model. It is equipped with the 4-speed manual gearbox, distinctive single piece headlamps and a speedo reading in Km/h. The odometer currently shows 47,196km, although looking through the service records the actual mileage is more than likely 147,196km.

The interior was reupholstered and the paint resprayed by the current owner about 15 years ago and both still present nicely, There is some evidence of body filler in the drivers door and cowl near the windshield, but overall it does not appear to have had much rust repair on the panels. The front end shows evidence of repairs due to an accident a number of years ago. The spot welds on the fenders and notches near the headlight rings are missing. The hood gaps are not perfect, but this car is a driver, not for the show field.

Luckily the owner has almost every record dating back 30 years so we can verify all of the maintenance performed in that time, including an engine rebuild, maintenance, paint and interior work.



Similar Vehicles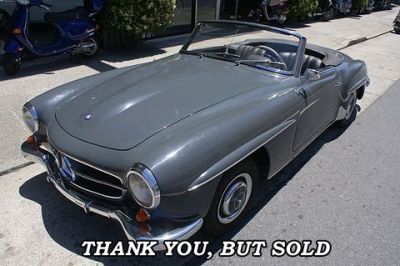 1960 Mercedes Benz 190 SL
44900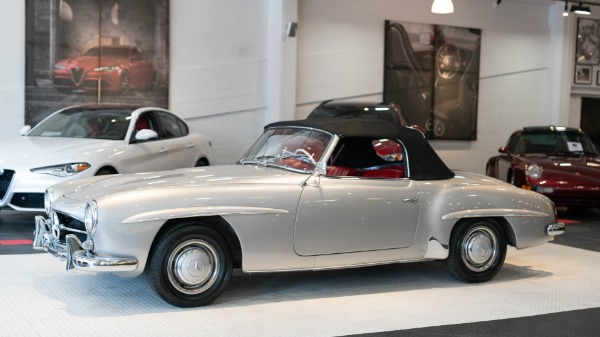 1960 Mercedes Benz 190SL
117900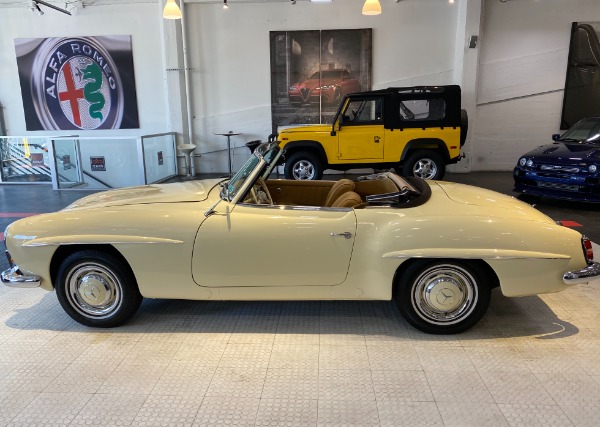 1958 Mercedes Benz 190SL
95999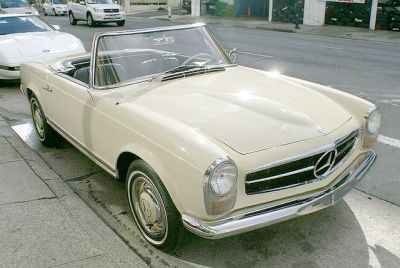 1965 Mercedes Benz 230SL
32900