1986 Ducati 750 F1 Desmo
Sold
| | |
| --- | --- |
| Type: | Used |
| Year: | 1986 |
| make: | Ducati |
| model: | 750 F1 Desmo |
| stock: | 201204 |
| | |
| --- | --- |
| Mileage: | 18878 |
| engine size: | 748cc Desmodromic |
| transmission: | 5-speed |
| VIN: | ZDM3AA3L6GB751791 |

| | |
| --- | --- |
| Type: | Used |
| Year: | 1986 |
| make: | Ducati |
| model: | 750 F1 Desmo |
| stock: | 201204 |
| | |
| --- | --- |
| Mileage: | 18878 |
| engine size: | 748cc Desmodromic |
| transmission: | 5-speed |
| VIN: | ZDM3AA3L6GB751791 |

car comments
1986 Ducati 750 F1 Desmo
First introduced in 1985, This Ducati 750 F1 Desmo is one of only 1801 examples produced. Between 1985-1988, Ducati created a street performance version
of their race bread machine. Offering the air cooled 748cc Desmodromic engine with the iconic Tri-Color Italian graphics to the public, Ducati's air cooled L-twin Desmodromic engine combined with the race proven dry clutch, harmonizes with the acoustics of the mechanical parts and exhaust note, creating a machine of function and form, equally.
This iteration comes with many tasteful race-ready upgrades to improve upon the already impressive machine, these upgrades include: Arkront Magnesium 2-piece wheels (Spain), Lindeman Enterprises rear suspension (aka Lindemann Engineering). Verlicchi Swing arm, Carbon Tech exhaust.
Similar Vehicles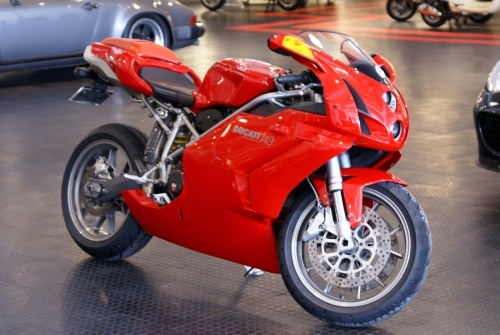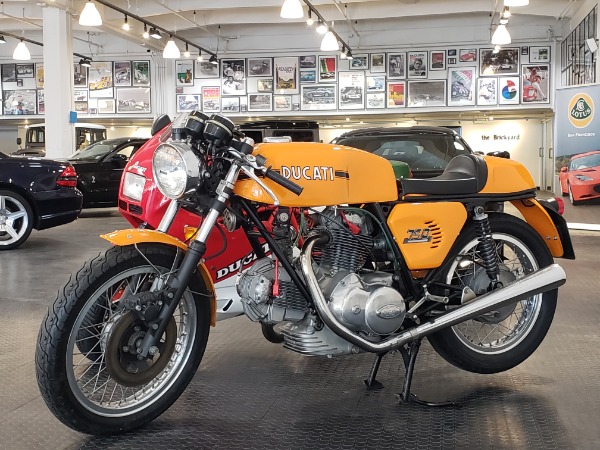 1974 Ducati 750 Sport
49900